Well I finally cracked the 40 mark for hooking salmon this year and it's only July 8th. I don't live near the river but I do try and pick the best days to go up from reports and water level info.
This past week I hooked 16 fish. Landing 12 of them. One was a nice salmon I horsed in so not to wear the poor thing out as the water temps were rising on Wednesday and I broke my Sage XP 10 footer just in front of the first guide. When I hand lined the fish to within a few feet of me the tippet broke. I only had the fish on for a few minutes.
The Renous fished really good in the lower streches. I also caught several on the Little Southwest.
I hooked 3 on the little southwest on July 8th and released 2 of them. The last one that caught that evening was on a shady lady. The first time the fly has worked for me in 25 years of fishing.
That was number 40 hooked and 27 of those landed with 2 of them purposely snapped off.
Video clip of some fishing on July 6th.
Renous River
Here are a few pictures of us!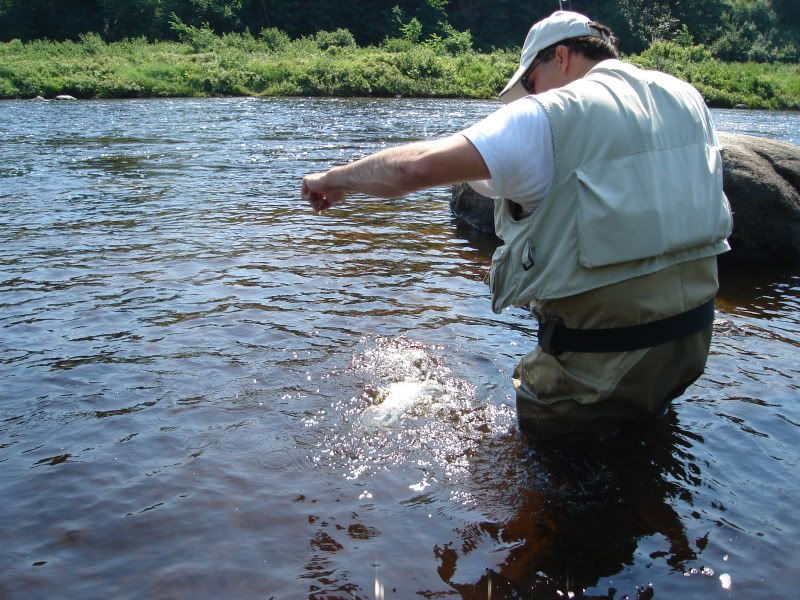 And my cousin with a nice salmon on July 6th at the Little Southwest.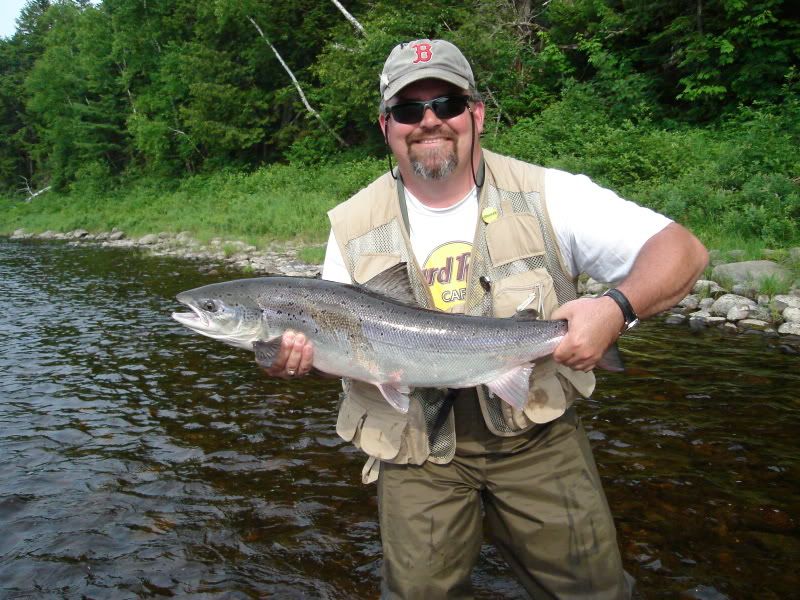 Me releasing one in the morning on July 8th on the Little Southwest